Style from the Edo era -Soft unbaked confections by Eitaro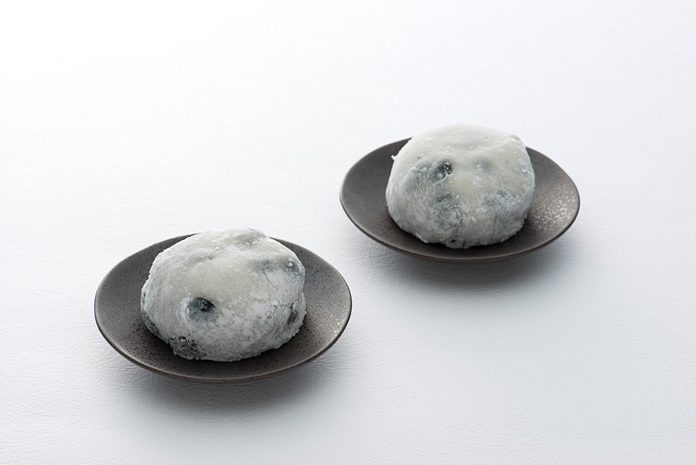 Eitaro has continued making soft unbaked confectioneries in our original and ingenious way till today based on the idea of providing "tasty sweets to as many people and as cheaply as possible." Nishigashi Daifuku, which was loved by common people in Edo similar to Nadai Kintsuba. Kuromame (black soybean) Daifuku, which was made after the recipe for Nishigashi Daifuku. Meant to be eaten easily by impatient people of Edo, Eitaro's daifuku is characterized by the palatable texture of the rice cake, which can be easily bitten off without being sticky. Also, Amananatto, made from amanatto (sweetened adzuki beans), and Tamadare, which uses Japanese horseradish, are two of the confections created by Eitaro. In addition to these regular products, we have a wide selection of seasonal soft unbaked sweets.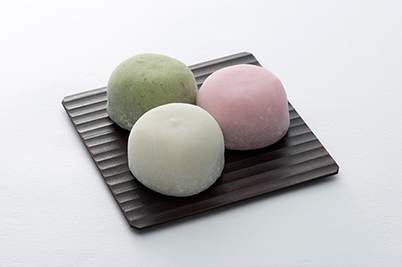 Nishigashi Daifuku
Nishigashi, the west side of the prosperous fish market in Edo Nihonbashi, is where a lot of business was done every day. Eitaro sold daifuku-mochi (literally "great luck rice cake") stuffed with sweet bean paste, together with kintsuba, here. It gained great popularity among the young people in the fish market as the best snack for staving off hunger during short breaks from the hard work. Its name was "Nishigashi Daifuku." It has not changed in size or the plentiful amount of sweet bean paste since the Edo period.
---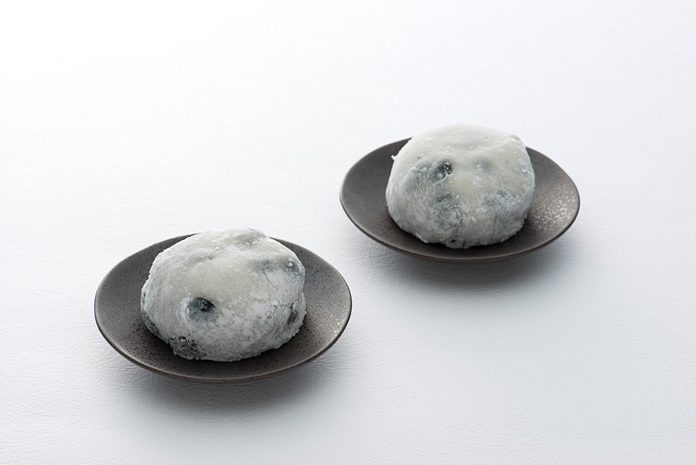 Kuromame (black soybean) Daifuku
The beans used in Eitaro's mame (bean) daifuku are not red peas, which are generally used, but black soybeans.
Red peas lose water to the rice cake and become firm by the following day.
Looking for beans that go well with rice cake and render a sweet bean paste, confectioners of unbaked sweets came to black soybeans.
Our black soybeans are boiled to the perfect hardness so that they will not be mashed when mixed into the rice cake.
---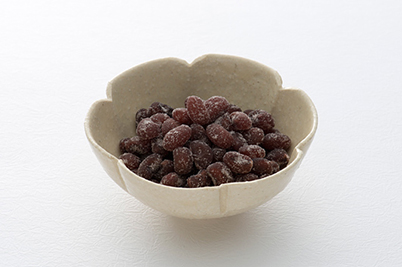 Amananatto
Domestic "Darumasasage" black-eyed peas are used for Amananatto. Recognized as joyous beans in Edo, Black-eyed peas were once used for sekihan (steamed rice with red beans, cooked on festive occasions) because their skins are too hard to break when boiled (broken skins were associated with harakiri), but they were hardly considered as an ingredient for confectioneries, and were, therefore, cheap. Eitaro set its eyes on the low price and, after much hard work, created a cheap tasty confection for the commoner. It is known as Amananatto. It gained a great reputation as it was not only tasty but kept for many days in times when there were no refrigerators, and later became the origin of today's commonly seen amanatto (sweetened adzuki beans) .
Its name was parodied from Hamana-natto, a local specialty of Enshu Hamamatsu (Shizuoka Prefecture), as suggested by Mr. Heihachiro Tanaka, a writer and artist with whom Eitaro had been associated before. Although domestic black-eyed peas are little produced and expensive now, Eitaro uses them to faithfully follow the recipe of that time.
---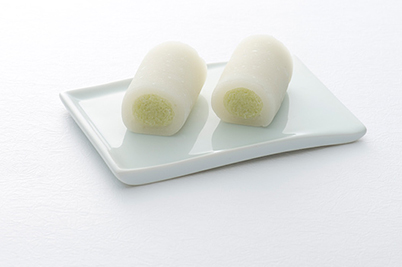 Tamadare (an eulogistic name for sudare, symbolizing the life in the imperial court)
Tamadare is a rare confection made with wasabi. It is made by grating wasabi from Shizuoka Prefecture with a narrow-blade grater, making the core of the grated wasabi, sugar, yakimijinko (a kind of glutinous rice flour), and Japanese yam, and wrapping the outside of it with gyuhi (Turkish delight; a kind of rice cake). The green color of the wasabi seen through the white gyuhi arouses a feeling of coolness. Beautifully colored, this confection is appreciated by many connoisseurs as a summer teacake.
The name Tamadare was taken from a passage of a famous and difficult piece of music titled "Ohmu (parrot) Komachi", one of the "Komachi-mono" (Noh songs or Noh plays dealing with ONO no Komachi). When the reining Emperor Yozei sent an aged ONO no Komachi a Japanese poem he composed in appreciation for her service, she immediately returned hers, which expressed her nostalgia for the life in the imperial court through the word "sudare (bamboo curtain)," by almost parroting the one recited by the Emperor. This confection was named Tamadare (an eulogistic name for sudare, symbolizing the life in the imperial court) from its flavor, colors, appearance, and shape, and in remembrance of the taste secretly put in it.
---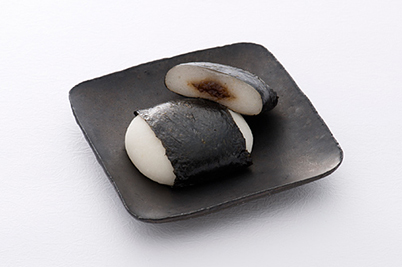 Nihonbashi Mochi
The tastes of three stores operating in Nihonbashi are expressed in this rice cake. The thickly prepared sauce is made from kuzu vine flavored with sugar and soy-sauce containing dried bonito stock produced by Ninben, a dried bonito specialty store. The rice cake, which is chewy but can be easily bitten off, is from Eitaro. The fragrant nori (dried seaweed) from Ariake, a famous nori production area, is produced by Yamamoto Noriten, a well-established nori store. "Born in Nihonbashi, raised in Nihonbashi." Made with proud ingredients, this is a confection we can recommend for a present.
---